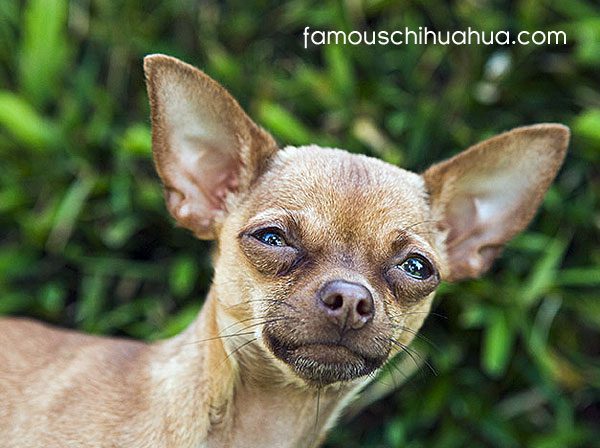 the chihuahua, with its apple-head skull and large luminous eyes, can wear a remarkably human expression at times and will want to be with you most, if not all of the time.
warning: don't buy a chihuahua if you don't have the emotional real estate in your heart or the time for the complete love and attention of this furry little pet.  they are like children.
chihuahuas can be smooth coat or long coat.  apple head or dear head, blue coat or merle coat,  there is no chihuahua breed standard distinction made between the two in the united states, since both smooth coat and long coat can occur in a litter.  experienced chihuahua owners say that each dog of this breed has their own unique personality; this is a very individualistic breed.
a few generalizations can be made. chihuahuas are graceful, energetic, and swift-moving canines.  they have often been described as having "terrier-like" qualities; that is, the qualities of being alert, observant, and keen on interacting with their masters.  they are extremely loyal and get attached to one or two persons.